Results for the TYGA TOTS at Bradford Creek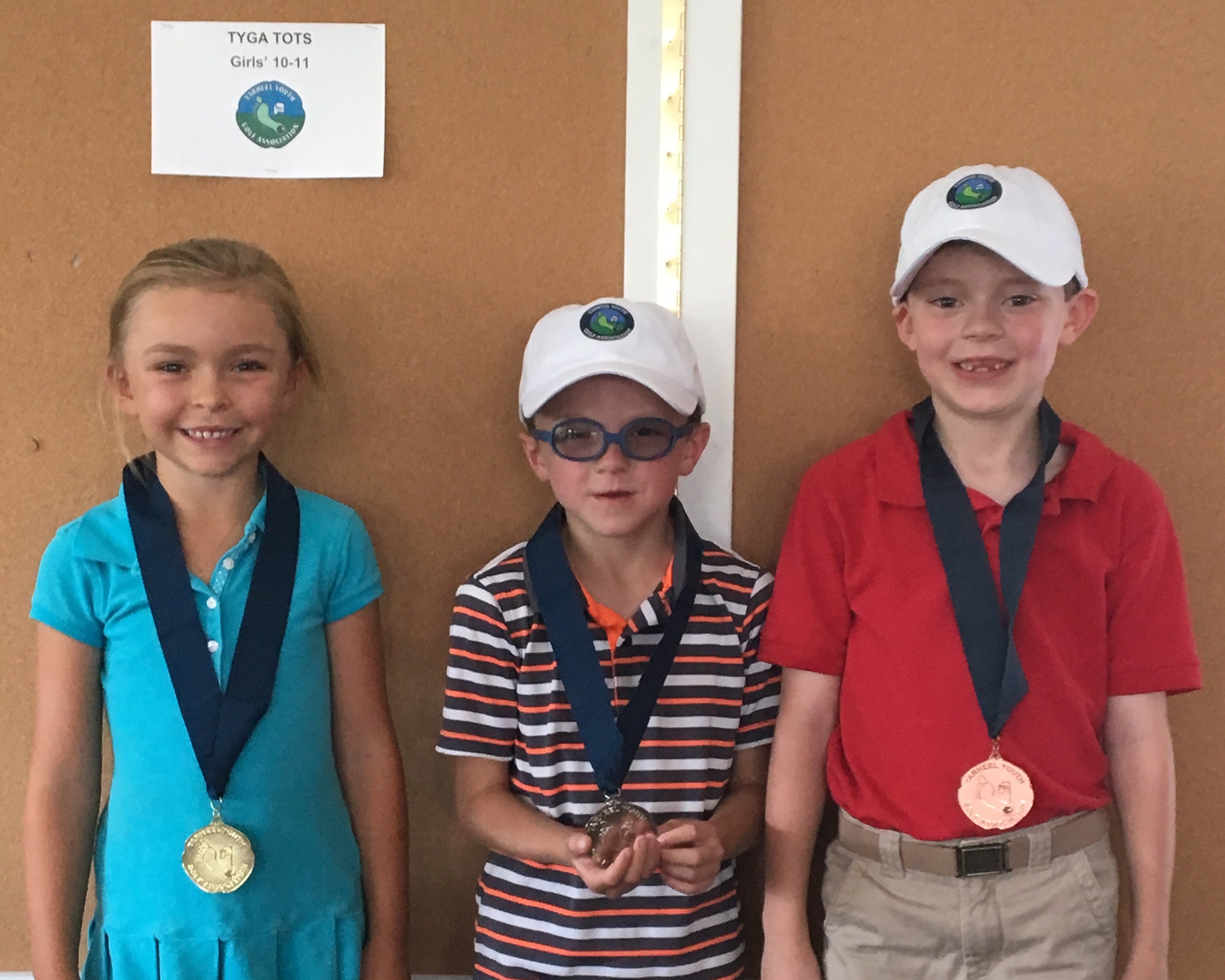 Results for TYGA TOTS at Bradford Creek

SOUTHERN PINES, N.C. (6/11/2016) -- Final results from the Tarheel Youth Golf Association's TOTS One Day Event at Bradford Creek Golf Club in Greenville, NC on June 11, 2016. Stableford points are listed.
Final Results
TOTS 6-7
Place
Name
Score
1
Ella Hannant, Pikeville, NC
38
2
Kyle Styons, Jamesville, NC
25
3
Gabriel Lewis, Ayden, NC
13
TOTS 8-9
Place
Name
Score
1
Luke Ross, Washington, NC
25
2
Chase Forehand, Greenville, NC
20
3
Owen Dyer, Stantonsburg , NC
12
Boys 10-11
Place
Name
Score
1
Quinlan Polin, Cary, NC
38
T2
Jack Wiley, Wake Forest, NC
33
Michael Williams, Rose Hill, NC
33
Girls 10-11
Place
Name
Score
1
Ayana Dailey, Sneads Ferry , NC
34
2
Karsyn Roberts, Pikeville, NC
32
3
Macy Pate, Boone, NC
30
4
Kinsley Smith, Raleigh, NC
21
TYGA will post any tournament delays or cancellations via our Twitter account. Follow @tygagolf.
About the Tarheel Youth Golf Association (TYGA)
The Tarheel Youth Golf Association (TYGA), a division of the Carolinas Golf Association, a 501 (c) 3 organization, provides playing opportunities for its members, conducts educational seminars and events, acts as a junior golf informational clearinghouse, provides free USGA handicaps to junior golfers in North Carolina, recruits sponsor clubs that grant junior access to golf facilities in North Carolina, publishes monthly North Carolina junior rankings, and awards Junior Player of the Year and All-State awards to the top juniors in North Carolina. Membership is open to any boy or girl who are legal residents of N.C; are 18 years of age and under; and who have not started college.
##30##