CC of Whispering Pines to host TYGA Team Challenge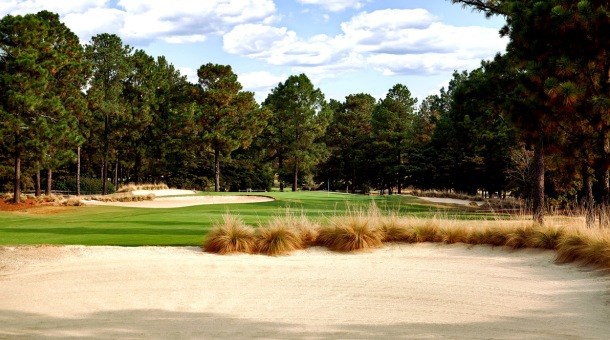 The Tarheel Youth Golf Association (TYGA) has announced the 2016 TYGA Team Challenge will be hosted by Country Club of Whispering Pines in Whispering Pines, NC.
The 36-hole stroke play event is scheduled to be played on the Pines course on November 5-6, 2016. The event is open to the first 25 teams. Each team consists for three junior ages 12 to 18 who have not started college. This event will be used for TYGA and Junior Golf Scoreboard junior rankings and for the Carolinas Junior Player of the Year award.
The CC of Whispering Pines Pines course (formerly the East) and its length, combined with the subtle terrain changes, is a true "inland links" course. The generous fairways, large greens and varied teeing areas give golfers of all skill levels fair challenges throughout the course. From the back tees that play a healthy 7094 yards to the 5012 yard Senior Ladies tee, the Pines course will make you hit every club in your bag with an opportunity to enjoy your round. The Country Club of Whispering Pines theme of The Pines course involves using the open, hardpan rough, sparsely covered with the native pine straw and "love grass", to create the elements that appealed to the late, great Donald Ross.
Registration opens for TYGA members on Wednesday, September 14th at 8 pm and for non-members on September 21st at 8 pm. Registration closes on October 28th.
DATES
November 5-6, 2016

FORMAT
The championship is conducted at 36-holes of stroke play. Each team must return two individual 18-hole scores per day to qualify for the team championship. Team and medalist competitions are run concurrently. On-course playoffs to determine medalist and/or team champions will be used when the need is identified.
AGE DIVISIONS
Boys 14-18, boys 12-13 and girls 12-18.
YARDAGES
Boys 14-18 will compete from a mix of blue and white tees (6,600 yards, par 72).
Boys 12-13 and all girls' will compete from mix of orange and white tees (5,500 yards, par 72).
PRIZES
Trophies are awarded to the winning team, runner-up team, boys' medalist, girls' medalists, first and second all-tournament teams (five players each).
ACCEPTANCE
The first 25 teams to enter gain entry into the tournament on a first come first serve basis.
CHALLENGE SCHEDULE
November 5, 2016
First round, starting times begin 9:48 a.m. off #1
November 6, 2016
Final round, 9:30 a.m. shotgun start
Player's lunch and awards following play.
COUNTRY CLUB OF WHISPERING PINES INFORMATION
HEAD PROFESSIONAL: Rodney Russell
COURSE SUPERINTENDENT: Mike Leonard
ARCHITECT: Ellis Maples
FAIRWAYS & TEES: Bermuda grass
GREENS: Champion Bermuda grass