Bryan Park to Host 2nd Bill Harvey Memorial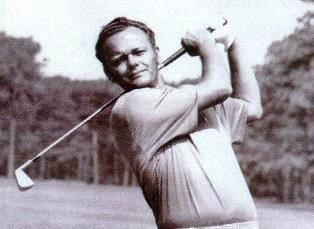 The Tarheel Youth Golf Association Triad Chapter and Precision Golf are pleased to announce that Bryan Park Golf and Conference Center will host the second Bill Harvey Memorial Junior on October 27-28, 2018. The event will be a 36-hole stroke play tournament for boys and girls ages 12-18 that have not started college. Both the Player's and Champion's courses at Bryan Park will be used for this annual junior tournament.
The Bryan Park complex includes 36 holes of championship golf, a golf practice and learning facility, pro shop, grill and the 22,000 square foot Bryan Enrichment Center, available for meetings, weddings and special events. The Players Course is a great fit golfers of all abilities offering generous fairways and greens with its own unique set of challenges. The Champions Course having played host to the prestigious 2010 Public Links Championship, is a little more challenging but is an extremely fair test of golf also enjoyed by all. Just a short drive from downtown Greensboro, Bryan Park Golf Club is a golfer's paradise that also incorporates an expansive golf practice range and a stand-alone golf instructional academy led by PGA Professional Robert Linville and his extremely talented team of teaching professionals.
Bill Harvey left a lasting mark on golf in the Carolinas during his long and distinguished amateur career. Mr. Harvey spent more than 40 years playing tournament golf, amassing more than 300 titles and earning places in both the Carolinas Golf and Guilford County Sports halls of fame. Mr. Harvey won eight CGA championships including three Carolinas Amateur titles (1964, 65, 73), three Carolinas Four-Ball wins (1960, 64, 66), Carolinas Senior Amateur (1990) and the North Carolina Amateur (1966). He also played in 18 U.S. Amateur Championships and won the following tournaments during his career: North Carolina Open, American Amateur Classic, Dixie Amateur, Porter Cup, Dogwood Invitational, National Tournament of Champions (six times) and the Rice Planters (twice). Mr. Harvey also spent a lifetime sharing his love of the game with countless others keeping golf fun for all to enjoy.
Registration is now open for TYGA members and opens on September 10th at 8 pm for non-members.
DATES
October 27-28, 2018

ELIGIBILITY
Entry is open to any female and male amateur golfer ages 12 to 18 as of October 28, 2018 who has not started college.
FORMAT
The tournament format is 36-holes of stroke play.
AGE DIVISIONS
Boys will compete in three age divisions; boys' 12-13, boys' 14-15 and boys' 16-18. Girls will compete in one division.
YARDAGES
Champions course
All boys will compete from white tee - 6,580 yards, par 72.
All girls will compete from mix of gold and red tees 5,600 yards, par 72.
Players course
All boys will compete from white tee - 6,516 yards, par 72.
All girls will compete from mix of gold and red tees 5,600 yards, par 72.
PRIZES
Trophies are awarded to the overall champions and the top five places in each division.
ACCEPTANCE
Players gain entry on a first come first serve basis. Field is limited to 105 players (75 boys and 30 girls).
ENTRY FEE
$150 covers tournament rounds, cookout, tournament gift and awards.
TYGA members receive a $15 discount.