Sandhills One Day at Seven Lakes Canceled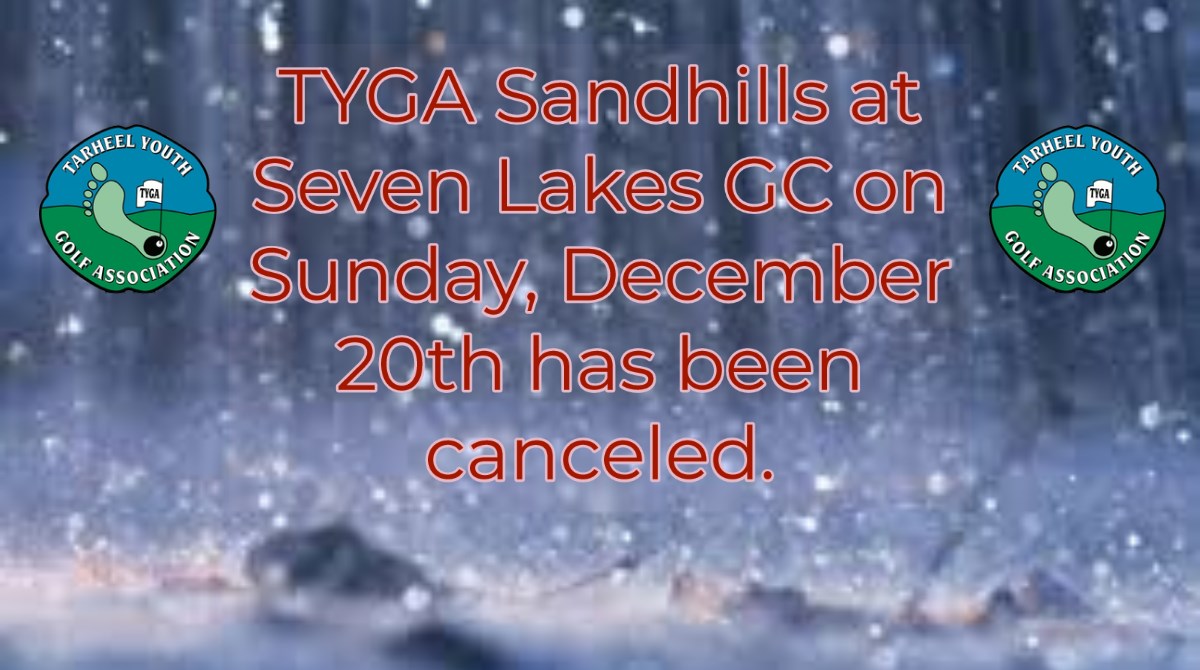 Good Morning families,
Sadly, mother nature has determined it is in our best interest to not play the TYGA Sandhills One Day at Seven Lakes GC today.
We apologize for any inconvenience this has caused families in regard to travel and planning.
If we have the opportunity to reschedule for early 2021, you will be the first to hear.
Entry fee reimbursements will be handled by the TYGA staff in the coming days.
Thank you for your understanding.