Congratulations to the 2020 NC All-State Teams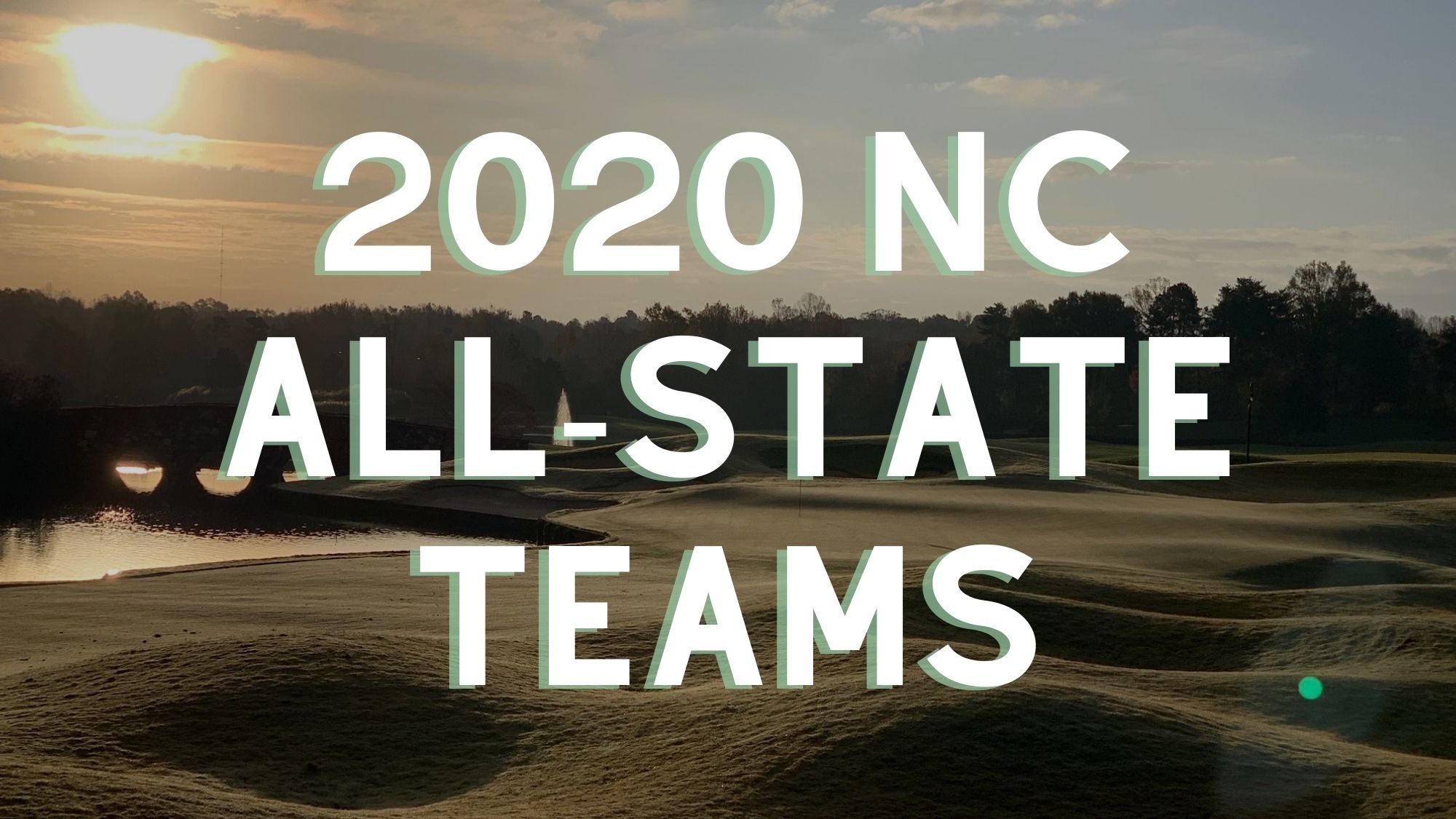 SOUTHERN PINES, N.C. (January 22, 2021) -- 30 girls and 30 boys have been named to the 2020 N.C. All-State Golf Teams by the Tarheel Youth Golf Association and the Carolinas Golf Association honoring those junior golfers who have had the most success in amateur and junior golf events at the local, state, regional and national levels over the past 12 months.
2020 N.C. Girls' All-State Teams

First Team

Second Team

Third Team

Maria Atwood
Holly Spring, NC

Kayla Dowell
Mebane, NC

Heather Appelson
Wake Forest, NC

Kiera Bartholomew
Wake Forest, NC

Grace Holcomb
Wilmington, NC

Maya Beasley
Pinehurst, NC

Macie Burcham
Greensboro, NC

Anna Howerton
Kernersville, NC

Gabriela Cruz
High Point, NC

McKenzie Daffin
Fort Bragg, NC

Alexsandra Lapple
Pinehurst, NC

Emerson B. Dever
Durham, NC

Morgan Ketchum
Winston-Salem, NC

Halynn Lee
Cary, NC

Leah Edwards
Greensboro, NC

Sophie Lauture
Raleigh, NC

Ava Lucas
Raleigh, NC

Ella Kue
Kings Mountain, NC

Emily Mathews
Mebane, NC

Layla Meric
Wesley Chapel, NC

Elizabeth Lohbauer
Concord, NC

Macy Pate
Winston-Salem, NC

Ella Perna
Durham, NC

Nicole Nash
Charlotte, NC

Amanda Sambach
Davidson, NC

Elizabeth Rudisill
Charlotte, NC

Grace Ridenour
Cary, NC

Katherine Schuster
Kill Devil Hills, NC

Ellen Yu
High Point, NC

Gracie Song
Waxhaw, NC

2020 N.C. Boys' All-State Teams

First Team

Second Team

Third Team

Collin Adams
Charlotte, NC

Daniel Adkins
Holly Springs, NC

Davis Adams
Raleigh, NC

Caden Baker
Mebane, NC

Jennings Glenn
Raleigh, NC

Benjamin Bailey
Huntersville, NC

Branden Boyce
Spring Lake, NC

Kyle Haas
Winston-Salem, NC

Charlie Barr
Salisbury, NC

Carter Busse
Davidson, NC

Tyler Jones
Jacksonville, NC

Cornell Beans
Charlotte, NC

Josh Buxbaum
Wake Forest, NC

Owen Kose
Holly Springs, NC

Jackson Bode
Pinehurst, NC

Tyler Dechellis
Clayton, NC

Kyle Kushnir
Raleigh, NC

Daniel Boone
Fuquay-Varina, NC

Ben Jordan
Greensboro, NC

Gray Mitchum
Winterville, NC

Bryan Fang
Raleigh, NC

Michael La Sasso
Raleigh, NC

Hampton Roberts
Cary, NC

Holland Giles
Pinehurst, NC

Andrew Plate
Greensboro, NC

Colin Salema
Matthew, NC

Jake Herring
Wilson, NC

Caleb Surratt
Matthews, NC

Spencer Turtz
Charlotte, NC

Wilson Thrift
Charlotte, NC
To be eligible, each junior must have played in a minimum of five TYGA N.C. rankings events in 2020. The awards were determined by a combination of each player's scoring differential and the total points earned in the rankings events.
About the Tarheel Youth Golf Association (TYGA)
The Tarheel Youth Golf Association (TYGA), a division of the Carolinas Golf Association, a 501 (c) 3 organization, provides playing opportunities for its members, conducts educational seminars and events, acts as a junior golf informational clearinghouse, publishes monthly North Carolina junior rankings, and awards Junior Player of the Year and All-State awards to the top juniors in North Carolina. Membership is open to any boy or girl who are legal residents of N.C; are 18 years of age and under; and who have not started college.
##30##