Bill Harvey Memorial Junior First Round Recap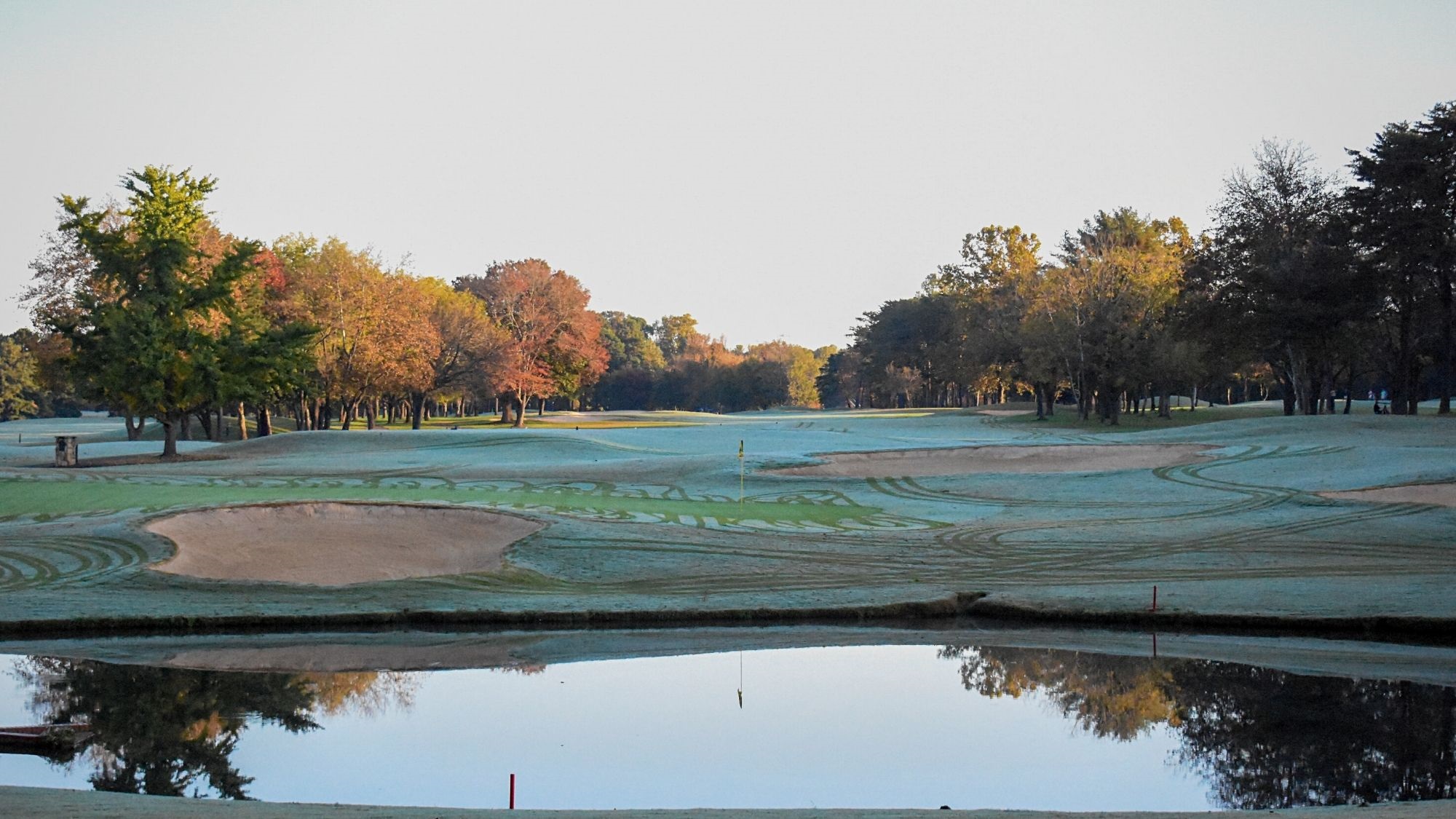 GREENSBORO, N.C. (October 30, 2021) -- The Tarheel Youth Golf Association conducted the first round of the 5th Bill Harvey Memorial Junior at Bryan Park Golf Club in Greensboro, N.C. on October 30, 2021.
Related: Championship Web Site | Full Field of Players | Starting Times | Scoring
With Autumn in full swing and temperatures cooling in the Dogwood state to end October, the action at the First Round of the Bill Harvey Memorial Junior is just heating up.
In the Boys age 16-18 flight it was high school senior Davis DeLille of High Point, N.C. who led the way, sitting at 5-under-par after an opening round 67. It was the first eight holes of the day that propelled DeLille, as he carded five birdies during that stretch.
Branden Boyce of Spring Lake, N.C. is alone in second place after a 4-under-par, 68. Boyce rolled in five birdies on the day, shooting 33-35 on his way to his 68.
In the Boys age 13-15 flight Talan Harrison of Kannapolis, N.C. is all alone at the top, after a 3-under-par, 69 got his tournament started on the right foot. Harrison cruised to five birdies during his first round, which included a blemish free 3-under-par, 33 opening nine holes.
Hudson Schulze of Charlotte, N.C. is just behind Harrison's pace after a 2-under-par, 70. Schulze got off to an incredible start, birdieing the first and fourth holes, while coming away with an eagle on the Par-5 2nd.
In the Girls Division Annalee Caveney of Raleigh, N.C. leads her division after a first round 4-over-par, 76 that has her with a two shot advantage going into the final round. Emma Niebauer of High Point, N.C. is in second place after a steady 6-over-par, 78 that included a birdie on the Par-5, 12th, one of two such birdies
The Bill Harvey Memorial Junior was created in memory of the late Bill Harvey who left a lasting mark on golf in the Carolinas during his long and distinguished amateur career. Mr. Harvey spent more than 40 years playing tournament golf, amassing more than 300 titles and earning places in both the Carolinas Golf and Guilford County Sports halls of fame. Mr. Harvey won eight CGA championships including three Carolinas Amateur titles (1964, '65, '73), three Carolinas Four-Ball wins (1960, '64, '66), Carolinas Senior Amateur (1990) and the North Carolina Amateur (1966). He also played in 18 U.S. Amateur Championships and won the following tournaments during his career: North Carolina Open, American Amateur Classic, Dixie Amateur, Porter Cup, Dogwood Invitational, National Tournament of Champions (six times) and the Rice Planters (twice). Mr. Harvey spent a lifetime sharing his love of the game with countless others keeping golf fun for all to enjoy.
Bryan Park Golf Club has hosted the Bill Harvey Memorial Junior every year since the event's creation in 2017. Bryan Park offers two golf courses and the field will take on The Players Course this week. With Bentgrass greens and Bermuda fairways, the course is in excellent condition for this weekend's event. The Bill Harvey Memorial Junior is a 36-hole, stroke play event.
Schedule of rounds:
Sunday, October 31
Final Round Starting Times: 8:00 a.m. to 12:57 p.m. off #1 only
About the Tarheel Youth Golf Association (TYGA)
The Tarheel Youth Golf Association (TYGA), a division of the Carolinas Golf Association, a 501 (c) 3 organization, provides playing opportunities for its members, conducts educational seminars and events, acts as a junior golf informational clearinghouse, provides free USGA handicaps to junior golfers in North Carolina, recruits sponsor clubs that grant junior access to golf facilities in North Carolina, publishes monthly North Carolina junior rankings, and awards Junior Player of the Year and All-State awards to the top juniors in North Carolina. Membership is open to any boy or girl who are legal residents of N.C; are 18 years of age and under; and who have not started college.
##30##