2023 N.C. Junior Golf Night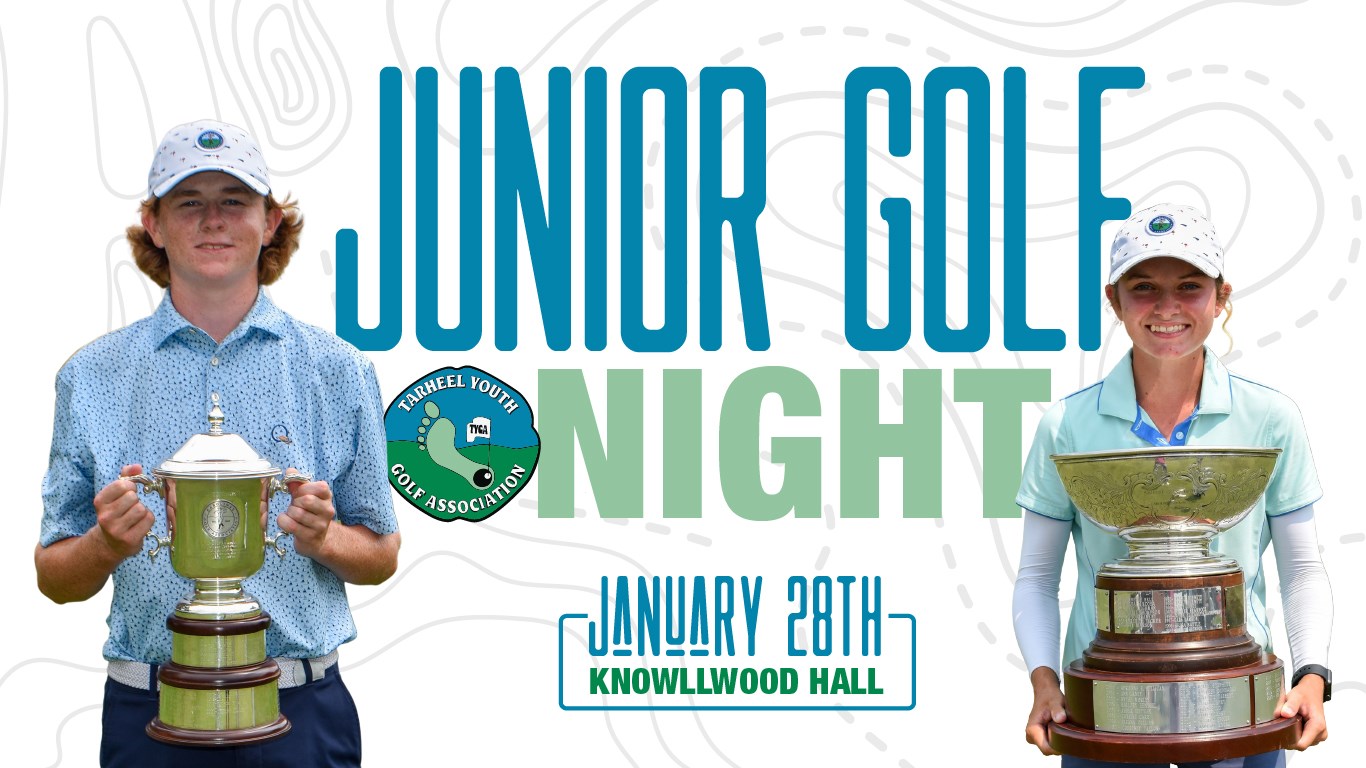 The Tarheel Youth Golf Association (TYGA) and the Carolinas Golf Association (CGA) will award the 2022 North Carolina Junior Players of the Year and North Carolina All-State honors to those who have established themselves as the state's best junior golfers during 2022.

The Junior Player of the Year awards will recognize one boy and one girl who had the most successful year in junior golf events at local, state and national levels.

The All-State teams will include ten boys and girls on the first team, ten boys and girls on the second team and ten boys and girls on the third team.

The following criteria must be met to be eligible:
Must have played a minimum of five TYGA rankings events in 2022.

Must be 18 years of age or younger as of December 31, 2022.

Must not have graduated from high school.

The all-state awards will be determined by a combination of each player's scoring differential and the total points earned in the rankings events.

These exceptional juniors will be honored at the N.C. Junior Golf Night Awards Banquet on Saturday, January 28, 2023, at Pine Needles Lodge and Golf Club in Southern Pines, NC. Formal invitations to the banquet will be mailed the first week of January 2023.